Rigging System Design & Installation
Indiana & Southern Michigan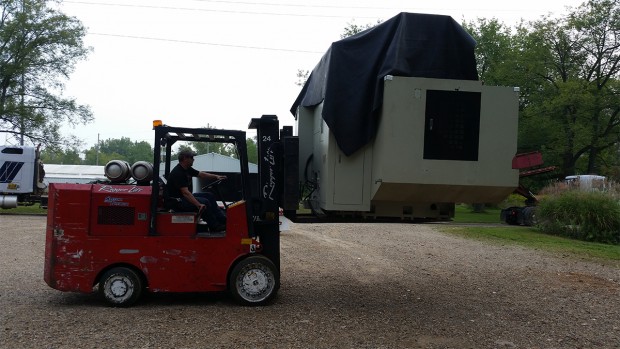 Heavy machinery drives production and enables efficiency across countless industries, and this is why it needs to be handled carefully by experienced professionals during the moving process. At T&A Rigging, Inc., our trained and knowledgeable technicians are able to provide high-quality rigging service in Plymouth, Lakeville, La Paz, North Liberty, and Wyatt, IN, along with the rest of Indiana and Southern Michigan for machines of all types, and for projects of all sizes. Here's a closer look at our rigging services:
Rigging system design: One of the greatest benefits of having over 40 years of experience as machinery riggers in Indiana and Southern Michigan is that T&A Rigging, Inc. recognizes the important distinctions between moving different types of machines based on height, weight, relative fragility, and numerous other factors. Our team will design a rigging system specifically for your project, using the techniques, equipment and knowledge at our disposal.
Rigging system installation: After the design stage of a project is complete, our experts will get to work on the process of installing your custom rigging system. We're committed to providing first-rate security with every project, meaning that you can rely on our team to ensure a rigging system is carefully and precisely installed, and that your machinery will be handled with the utmost care throughout the process.
Contact Us
When you're in need of an experienced, highly skilled and competitively priced rigging service in Indiana and Southern Michigan, we hope you'll contact the machinery riggers at T&A Rigging, Inc. for the help you require. Contact us today at 574-233-3074 to learn more about how we can assist you, whether it's with rigging, machinery moving or maintenance, or fabrication.