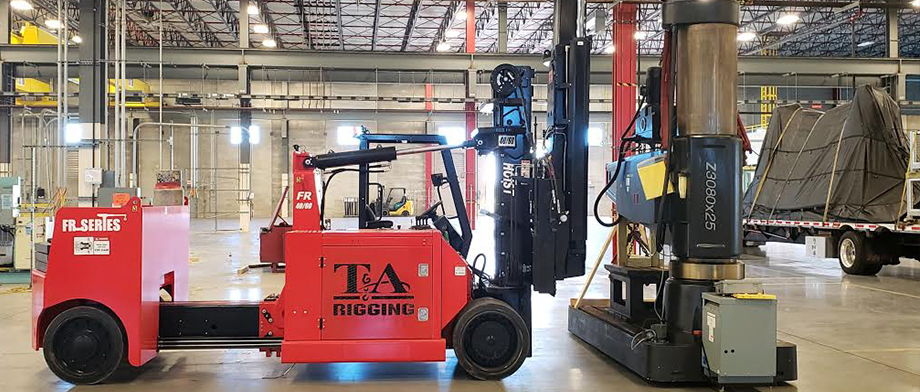 PREMIER MACHINERY
MOVING COMPANY & RIGGING SERVICE
In Indiana and Lower Michigan
Equipment Moving Company
Serving Indiana & Southern Michigan
T&A Rigging, Inc. is the premier equipment moving company in Indiana. Our machinery riggers provide services throughout the state of Indiana and Southern Michigan. As a family-owned and operated company, we strive to offer the highest quality and most efficient rigging services, machinery moving and repair, and fabrication work at competitive prices.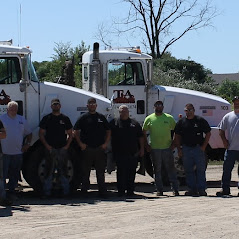 The Best of Machinery Moving Companies
Whether you need a single piece of machinery moved and installed, a rearrangement of your machinery on your existing site or a complete plant relocation, T&A Rigging, Inc. is the one you should call on for reliable machinery moving companies in Indiana and Southern Michigan. Since 2005, our team has been working with industrial clients in South Bend and beyond to ensure the safe, efficient moving and placement of all kinds of heavy machines and equipment, and we're prepared to do the same for your company. We have the tools needed for any job, and no job is too big or too small for our team of experts. T&A Rigging, Inc. is also a trusted provider of rigging in Indiana and Southern Michigan. Our experienced and highly skilled workers have the training and the tools required to safely and securely prepare your machinery for relocation under any circumstances. In addition, we offer machine repair, packaging services, steel fabrication (in-house or onsite) and other services to better help us meet our customers' needs. If you're in the market for a dependable, competitively priced equipment moving company, why not trust a locally owned and operated firm that's committed to building strong relationships and providing outstanding services? Contact us today if you're in Plymouth, Lakeville, La Paz, North Liberty, or Wyatt, IN, or anywhere else in the Indiana or Southern Michigan area!
Serving the following areas:
Indiana
Walkerton, IN
Plymouth, IN
Bremen, IN
Nappanee, IN
Culver, IN
Knox, IN
Goshen, IN
Syracuse, IN
Elkhart, IN
Bristol, IN
Shipshewana, IN
LaPorte, IN
Westville, IN
Valparaiso, IN
North Judson, IN
Winamac, IN
Ligonier, IN
Warsaw, IN
South Bend, IN
Lafayette, IN
Logansport, IN
New Carlisle, IN
Rochester, IN
Michigan
Niles, MI
Three Rivers, MI
Cassopolis, M
Sturgis, MI
New Buffalo, MI
Buchanan, MI
We are one of the leading full-service machinery moving companies in the area.
We're a locally owned and operated business serving clients throughout Indiana and Southern Michigan since 2005.
Our owners have significant industry experience, and all of our team members go through extensive training during a four-year apprenticeship.
We can handle everything from moving individual machines to relocating entire plants.
We're committed to keeping our rates affordable and competitive.
We offer fork lift rentals for your convenience.